About

Beans in a Barrel is written by EmpressFelicity, a woman with a new-found love of gardening and a long-standing Internet habit, plus the urge to write – partly on this blog, and partly at other places on the web, most notably HubPages.
The main emphasis of this blog – apart from the growing veg in containers aspect – is on improvisation and doing things on a budget. Yes, there are times when you will need to go to the garden centre or visit an online gardening store, but you can also save masses of money, if you're prepared to dive into skips, visit boot fairs and recycle old bits of kitchen equipment.
You might at this point be asking "Where is the barrel?" Well, it's here, in our front garden: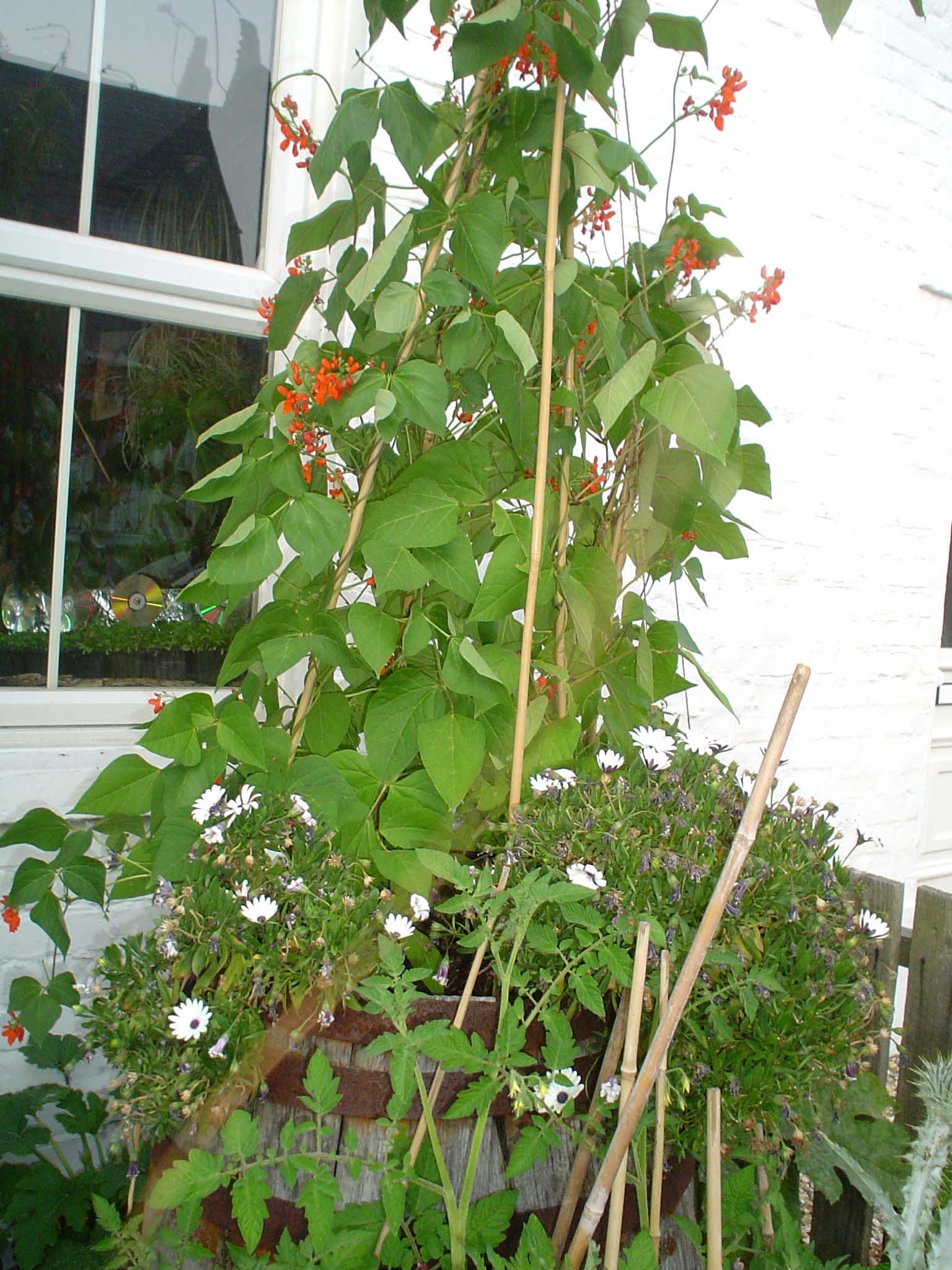 …flanked by container-grown tomatoes and a humungous thistle-type thing which seeded itself in a crack in our paving. We inherited the barrel from our landlords. It's on its last legs now, worse luck – the wood is rotting away!